You are here
Filling a Rectangular Prism
Preview: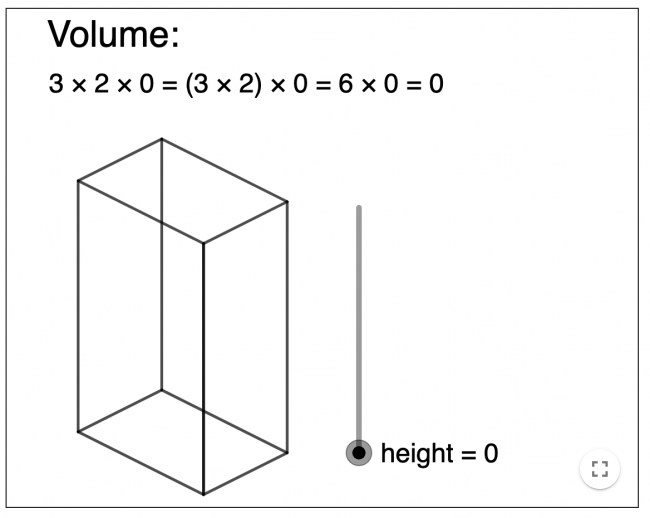 Changing the height of the slider fills in the rectangular prism with blocks. 
What relationships do you notice between the number of blocks and the volume of the prism they fill in?
Big Idea:
Grade 8: The relationship between surface area and volume of 3D objects can be used to describe, measure, and compare spatial relationships.
Curricular Competency:
Reasoning and analyzing: Use reasoning to explore and make connections
Reasoning and analyzing: Use technology to explore mathematics
Understanding and solving: Visualize to explore mathematical concepts