You are here
Weather Prediction
Preview: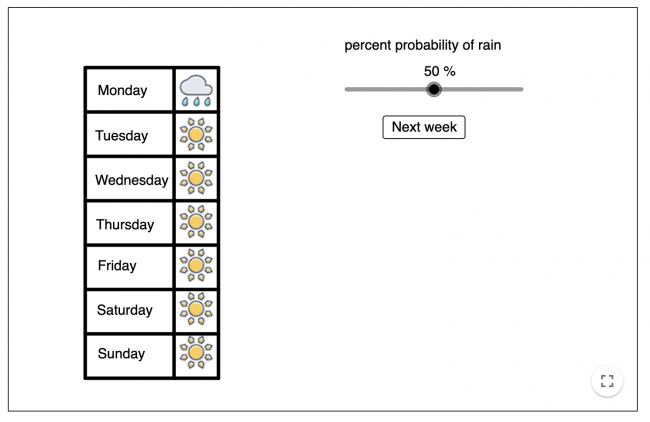 Have you ever wondered what a meteorologist means when they say there is a 70% chance of rain? 
In this activity, you can adjust the percent chance of rain and click "next week" to see what the actual weather might be, given that percent probability of rain.
Big Idea:
Grade 6: Data from the results of an experiment can be used to predict the theoretical probability of an event and to compare and interpret.
Curricular Competency:
Reasoning and analyzing: Use reasoning to explore and make connections
Reasoning and analyzing: Use technology to explore mathematics
Understanding and solving: Visualize to explore mathematical concepts
Communicating and representing: Explain and justify mathematical ideas and decisions
Communicating and representing: Represent mathematical ideas in concrete, pictorial, and symbolic forms